Practice Information
Meet Our Staff
Paul Battle
Physician Assistant
Paul Battle is our Physician Assistant that works with Dr. Barolat in the clinic and in surgery at Barolat Neuroscience. He brings a diversity of experience as a PA working in multiple specialties since 1981.
These specialties include internal medicine, emergency medicine, general and vascular surgery, family practice, and orthopedic and spine practice for the past 13 years.
Paul also has developed two orthopedic services for the Veterans Administration Medical Center and a large HMO.
In addition he cofounded a clinic that specialized in optimizing physiology through nutrition, hormone supplementation and vitamins.
Paul brings additional aspects to our practice so we can offer the more complete solutions to the patient's at Barolat Neuroscience. He enjoys using his physiology background to approach patients health from a scientific perspective and enjoys teaching patients what they can do to add to their success in pain management.
Roberta Gillen
Office Manager
Roberta is our office manager and surgery scheduler. She is a registered nurse that has many years of experience in the neurosurgical operating room.
This experience included her role as a neurosurgical operating room manager. She also held a position in the neuromodulation industry giving her an excellent background for Barolat Neuroscience.
Nancy Vigil
Medical Assistant
Nancy is our M.A. (medical assistant) who is most likely your first contact with our practice.
She manages the front office and is our new patient coordinator and patient liaison. She has been working with chronic pain patients, orthopedic and spine practices since 1990.
Georgette Sterling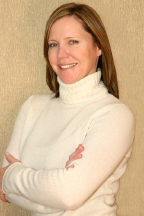 Insurance Coordinator
Georgette is our insurance coordinator. Her role is communicating with the insurance companies to obtain approval for your surgery.
She provides the insurance companies with the documents that you have provided to us for them to consider payment toward your procedures.
Georgette has several years experience in the insurance approval process for neurostimulation procedures for patients with chronic pain.